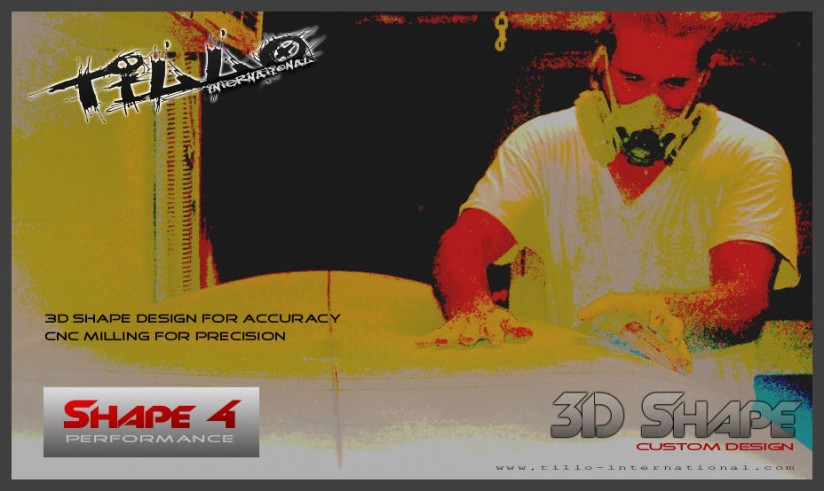 TILLO-INTERNATIONAL
Our mission is to created  the best possible boards, focusing on performance, construction and range for real world conditions.
All boards and products are designed, crafted and manufactured  in the USA ( Miami ), using state of the art materials.
All boards are originally  design on a 3D program that creates a perfect balanced shape and later router on a CNC machine for maximum accuracy.
Every board have been extensively TESTED and adjusted over many prototypes to create the final product. Our extensive research and constant testing guaranty our performance.
Design by : Alex Morales ( TILLO )
SHAPE FOR PERFORMANCE
Custom projects are available upon request, please contact us at: